What We Do
We plan first, act second. Strategy drives the tactics we use.
Crayons & Marketers builds results-driven marketing programs. Unlike more conventional marketers, we create a series of agile 90-day marketing plans for businesses that aligns marketing priorities with business objectives.
We're results driven, using our analytics expertise to analyze your marketing data at a granular level, looking for triggers and trends, that help us build a realistic portrait of your ideal buyer and what drives their behavior.
Our marketing plans are anchored to a sustainable marketing system designed specifically for the ebbs and flows of your business. We work to determine the processes you need to execute an effective long-term marketing program, then streamline and automate the components for maximum effectiveness.
We give you back your people. By allowing us to take over the responsibility of your entire communications program, from strategy to execution, you can redirect resources back to where they'll best help grow the business.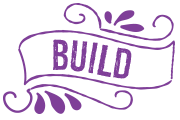 Why Us
Full-Service Marketing Company. Woman-Owned.
Crayons & Marketers is a 100% woman-owned and operated full-service marketing shop located in Nashville, Tennessee.
Our team is a mix of experienced marketing, media, and business development professionals, graphic designers, and client relationship managers who have a strategic perspective on how to successfully execute all facets of an integrated marketing program with the sole purpose of helping our clients increase sales opportunities and develop deeper relationship with their clients.

Our Founder
Jacqueline Hayes, MBA
Founder + Chief Marketing Strategist
Ever since arriving in Nashville in 1995, Jacqueline has wanted an office atop the "Batman" building. Inspired by the 80s hit films "Secret of My Success" and "Baby Boom", Jacqueline has known for some time that she'd be in business.
After a successful career in Sales & Marketing, Customer Relationship Management, and Sales Training, she used her knack for developing and nurturing client relationships to start Crayons & Marketers. Jacqueline believes that the foundation of good strategy is relationships, and she uses her expertise to help clients understand their audience so that they can build those long-term relationships and earn brand equity.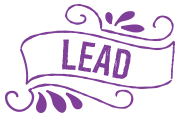 But, Jacqueline's work to develop strong ties extends beyond business. She works just as hard to build underserved communities throughout Nashville, through her work with the March of Dimes, The Boy Scouts of America-ScoutReach Division, and The Salvation Army-Nashville Area Command.
Her leadership has earned her numerous mentions and awards including being named a 2013 ATHENA Young Professional Nominee and receiving the 2013 PENCIL Foundation Volunteer of the Year Award and the 2014 Community Excellence Award presented by the Nashville Chapter of the National Association of Women Business Owners, of which she serves as Immediate Past President.