Through our work, we hope to inspire you to share your brand story and use it to build, not only your organization, but the communities around you. Because to us, paying it forward is just about the best feeling in the world. Around here, our motto is INSPIRE. BUILD. LEAD. and here's a few ways we're doing just that!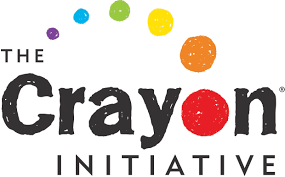 Crayons & Marketers is a proud partner of The Crayon Initiative.
The Crayon Initiative organizes crayon collections that take unwanted crayons, remanufactures them, and provides them to hospitals that are caring for our kids. Hospital arts' programs provide in-hospital entertainment and learning programs.
LEARN MORE

The National Association of Women Business Owners, Nashville Chapter (NAWBO Nashville) is a niche community of women entrepreneurs building strategic alliances and sharing resources and best practices, in an effort to strengthen the wealth-creating capacity of its members and promote economic development within the entrepreneurial community.
The 2015-16 president, Jacqueline Hayes, the first African-American woman to lead this amazing fellowship of talented women, serves with enthusiasm, welcoming the opportunity to bring diversity within the membership and the relevance of the NAWBO mission to the entire community of women entrepreneurs throughout the city of Nashville.
LEARN MORE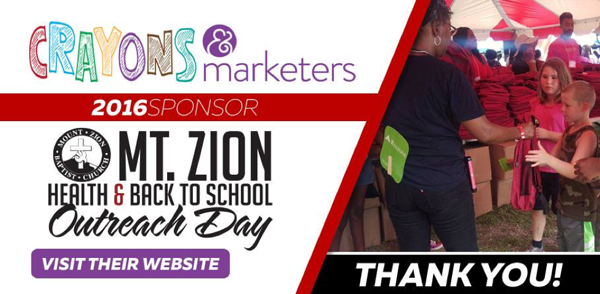 Sponsor of Mt. Zion Baptist Church 2016 Back To School Drive. An essential part of our mission at Crayons & Marketers is to INSPIRE, BUILD, and LEAD in business and community. We are delighted that we could be a blessing to so many at this North Nashville event which helped to bless more than 1500 kids with backpacks and school supplies!
LEARN MORE