
August 17, 2016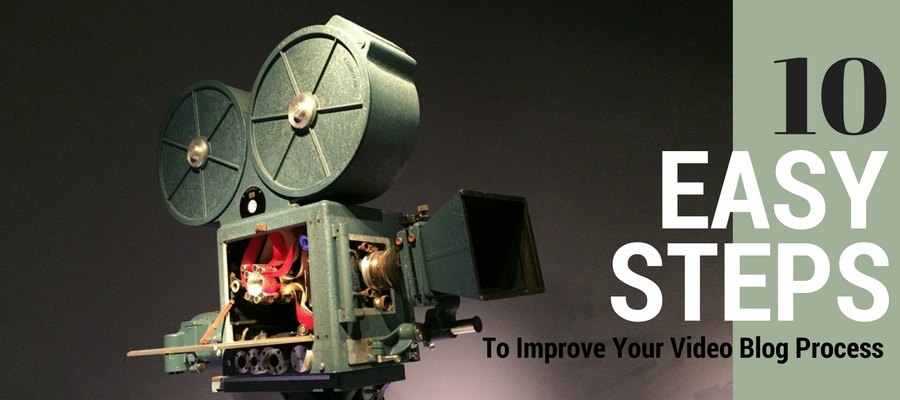 Building a profitable and successful business hinges on your ability to spend time and resources on the right things. That's where systems play a huge role. While adding efficiencies and effectiveness, systems eliminate wasted time, duplicative efforts, and unnecessary costs in your day-to-day activities.
Every part of a business could benefit from a system or process. From answering your phone to creating a proposal to having sales conversations, a process keeps your workflow and day running smoothly.
Today I'm going to break down a system I've implemented for one of my key marketing tools: my weekly video blogs. I'll show you how creating this process empowers me to focus my time, energy and resources, where they matter most.
Step #1: Batch My Writing
With three hours blocked out in one afternoon, I write five video scripts, word-for-word. (There's even a process for each script). It includes a pre-recorded intro, statement of a specific problem, a three-step solution, a challenge for my audience, a pre-recorded outro, and a blooper to close. This process gives me an easy and dependable workflow, and ensures my audience receives a consistent experience each week.
Step #2: Batch Recording The Videos
A professional videographer records all five video blogs at one time. As my backdrop is permanently mounted in my office, he knows exactly which lights, stands and cameras to bring to make our 90-minute session super productive.
Step #3: Upload My Scripts To Prompterous
The Prompterous app is an awesome teleprompting tool that allows me to store all my scripts in one place and read them at the speed I want.
Step #4: Upload My Scripts To Google Drive
My videographer knows where to add text or transitions in the video editing process, as I've indicated these details on the scripts in our shared Google Drive folder.
Step #5: Privately Post Edited Videos
After editing all the videos, my videographer posts them privately on YouTube for my feedback. Typically, edits are minimal, as this consistent process has familiarized him with my brand, style and preferences.
Step #6: Post Final Videos Are Posted
My Marketing Assistant imports the final videos from our shared Google Drive folder into YouTube and takes care of all the necessary formatting, SEO and descriptions.
Step #7: Write The Blog Intro
This is a part of the process I do not batch because I like to include timely and relevant information in my blog intros (like what's happening with my family or travel plans). I create a draft of my blog post in Mailchimp.
Step #8: Import The Blog To WordPress
My assistant imports the draft from Mailchimp to WordPress and formats it accordingly. (Adds the final video, creates an image etc).
Step #9: Schedule Everything
Finally, my assistant schedules YouTube, Mailchimp and WordPress to go live the next morning (at the same day and time every week).
Step #10: Give The Final Word
It's important we have checks and balances in place and another set of eyes and ears on everything. I check it all out before giving the final thumbs up.
And that's it. My systemized way to consistently deliver excellent marketing – while making best use of my time and energy for other profitable areas of my business.
If you're a growing business, there are always opportunities for a new or improved system in your workflow. Where is one area you can systemize so you can focus on growing your biz and make more money?
---
Mridu Parikh is a pro at aligning business goals with structure, to simply get more done in less time – without the stress. A Productivity Consultant, Business Strategist, Speaker and Blogger, she helps people get clear on their priorities, master their time, create efficient systems and embrace life-changing habits.
Named one of Nashville's Emerging Business Leaders of 2015 and a Top 20 Home Office Organizing Expert of 2013, Mridu shares over 250 organization videos featured on her own Roku channel. With over ten years of productivity experience, she brings truth to "work smarter, not harder" to boost communication, drive motivation and propel your business.
Connect with Mridu and get her FREE resource here: 21 Powerful Productivity Hacks For Your Business.