
April 16, 2017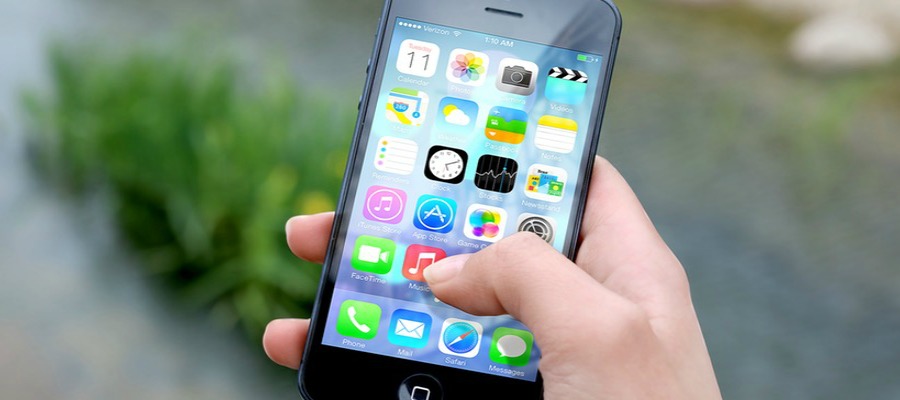 Adult consumers currently spend about two hours a day using mobile apps on their smartphones. So it comes as no surprise that many brands feel compelled to get a piece of that action by creating a mobile app for their business. But, creating the app is probably the easiest part. As of March 2017, there were about 2.8 million apps available on Google Play, and 2.2 million available apps in the Apple App Store.
Your app will be one among many.  So the challenge for many smaller brands is figuring out how to stand out in your category and generate enough interest to start getting downloads.
While this list is by no means a magic bullet – many factors affect the success of a mobile app – it does provide a checklist of five must have items that your mobile app will need, at a minimum, to generate demand in your target market.
Make Your Mobile App Discoverable
A study conducted by Google and Ipsos found that one in four app users discovers an app through search. Search ads are not only essential to boosting the visibility of your mobile app, but they also drive downloads.  Mobile and social advertising allow you to be hyper-targeted and present affordable options for paid promotion.
Create a Short Demo Video
Mobile app demo videos are promotional videos that promote the value and usefulness of your app. Unlike app preview videos – 30-second snapshots that give potential or current downloaders a quick overview of how to use the app – mobile app demo videos can be longer and uploaded to various platforms in an effort to get the word out about your mobile app. While it will show how the app can be used, a demo video feels more like a commercial instead of a tutorial.
Issue a Press Release Announcing the App's Launch
Pitch journalists and editors that cover news in your app's category. Issue a press release announcing the app's launch. Include a brief description of the app, founders, company background, and value to users.  Be sure to include why your app stands out from others in your category. Also include screenshots or a brief video to help demonstrate the overall usefulness of the app.
Get Your App on Review Sites
App users looking for credible apps may check out popular mobile app review sites first. You want your app to be reviewed favorably on one of those sites. So, develop a target list top review sites to submit your app to and start making the rounds.
Encourage User Reviews
Ninety percent of consumers now read online reviews, up 2% from 2014. And 40% of consumers form an opinion by reading just one to three online reviews.  Be intentional about soliciting user reviews and ratings for your mobile app. Draw attention to this user-generated content by featuring them in marketing copy and promotions.  Earn a "top-rated" status by delivering a quality mobile app.