
December 26, 2016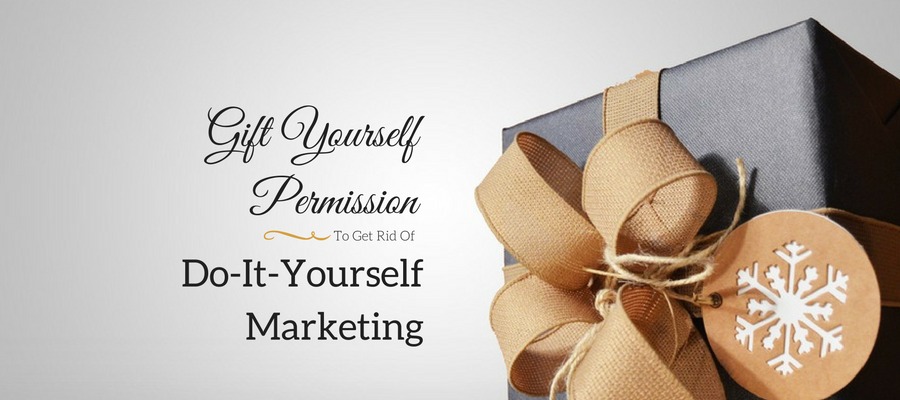 Tired of DIY marketing? Well, you should be. It's hard enough to manage running a business without throwing in how to market it. That is, unless you're a marketer.
The fact is, running an effective marketing program takes not only an in-depth understanding of your core business and culture, but also a strategic perspective on how that business fits into a crowded marketplace with too many choices and too little differentiation.
And while you can certainly market your business with one of many free or low-cost do-it- yourself marketing resources, the question becomes if you should?
Consider these three reasons to terminate your DIY marketing efforts in 2017:
Consumers are demanding more.
Marketing that converts is becoming increasingly sophisticated, and for good reason. Consumers are overwhelmed with copycats and look-alikes. Faced with so many choices, consumers are becoming more picky about which brands they'll sacrifice a fraction of their attention for.  Only those brands that anticipate consumer needs and deliver seamless real-time solutions will get their business.
To monitor and deliver consumer experiences on this level may take more advanced marketing technology like marketing automation, paid advertising, and retargeting. Unless you have a few spare hours to master these disciplines, leave them to the marketing professionals.
Messaging is more important now than ever.
Both grueling and rewarding, working through messaging exercises helps you articulate the value your business brings to the marketplace. You'll discover the key benefits you offer and how you're different from your competition. You establish proof points and net takeaways. You figure out who your target audience is and the reasons they need what you offer.
The key messages that result from these exercises will make all the difference in the effectiveness of your marketing program. You're now plugged into the changes in the marketplace and have the details needed to rework your marketing in response to them. While your core messaging may not change, how you communicate it might.
But it's extremely difficult to be objective about these exercises without outside help. You need someone to come in and see the larger picture and help you whittle it down to the key messages that you can build your marketing foundation on.
DIY Marketing is expensive.
If you took Economics in school, not only did you draw hundreds of supply and demand charts, but you also learned about "opportunity costs." An opportunity cost is the benefit you could have received, but gave up, when you chose to take another course of action.
When you run a do-it-yourself marketing program, that's exactly what you're doing. Let's say you own a shoe business. Instead of filling your calendar with meetings with decision makers at major department stores or specialty shops, you're managing and executing an editorial calendar. The opportunity cost of not trusting a dedicated marketing professional to manage and execute that editorial calendar? All the additional revenue you could have generated by closing a deal to place your shoes in Nordstrom or on Zappos.
Hire your marketing out in 2017
Resolve to cut your opportunity costs next year. Hire a marketing company to do the heavy lifting. Take yourself out of the everyday marketing process. Get back to doing what you went into business to do. Together, there is no stopping a great company with a skilled marketing team behind it.