
August 23, 2017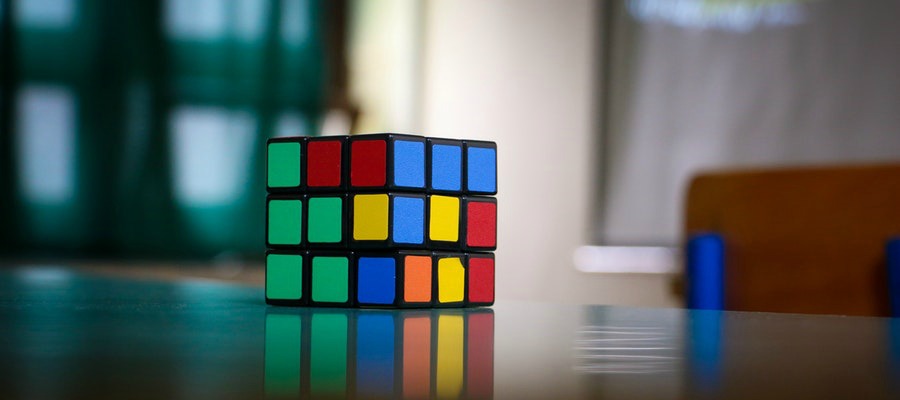 For many small businesses, whether or not they should be on social media isn't the question. It's figuring out which social media networks make sense for them to be on and what to do when they get there. And it's a puzzle worth solving. The average person will spend nearly two hours a day on social media which adds up to about five years spent over a lifetime. Usage is expected to increase as social media platforms become smarter and work harder to deliver experiences consumers want to be a part of, hence the growing popularity of machine learning, live streaming, and stories.
The data backs this up. According to the Digital in 2017 Global Overview, there are 2.80 billion global social media users. Consumers around the world have made social media a big part of their lifestyle. Sharing, posting, tweeting, liking, pinning, and snapping within these online micro communities have become the norm. With so many connected consumers, small businesses finally have direct access to decision makers which was once reserved for larger firms. This presents a tremendous opportunity for small businesses.
Advantages of Using Social Media for Business
Social media gives companies access to a larger audience on a channel they spend a great deal of time on. It also presents the following six advantages:
Lower cost: Social media has empowered many businesses to increase brand awareness, expand reach, and gain new customers at a lower average spend than more traditional channels. While most social media platforms are free to sign up and use, some enhanced features cost, however. LinkedIn, for example, charges a monthly fee for premium features that give users greater access to connections. And most platforms offer paid advertising options. But overall, it's generally affordable.
Improve SEO/increase website traffic: Driving visitor traffic to your business website and improving search results tops every business owner's priority list. Social media can do both. Sharing your website content – like blogs and special offers – across your social media networks helps you get it in front of more people. When readers share your content again and again (so make it good!), it further expands your reach. The more social media shares your content receives, the higher your search ranking will be.
Generate leads: Promoting offers, posting dynamic content, and social listening are just a few of the many ways social media can generate leads for your business. Email opt ins and paid advertising fueled by high-quality visuals and engaging content can entice readers to exchange their email address, for example, for your content. And once you have their email, you can continue to solicit them, inching them closer, over time, to a purchase decision.
Conduct Qualitative/Quantitative Research: Consumers leave a trail of bread crumbs behind every digital interaction. If you look close enough, that data can help you piece together a pretty good profile of your audience. Social media is a smorgasbord of data. From the audience insights and analytics the platforms provide to your ability to do advanced searches for trending topics and popular posts. You can see what people are talking about in real time and who's talking about it.
Respond to customer service issues quickly: Social media isn't just a place for you to share your content. It's an open discussion among many that thrives on transparency and authenticity. If you build a community in which people feel comfortable sharing concerns and praises because they know you'll respond, you'll be rewarded with loyalty and a following.
Humanizes your business: People don't do business with businesses. They do business with the people behind the businesses. Social media gives you direct access to your audience and vice versa. Effective social media management makes your business more visible and approachable as you're no longer seen as inaccessible. Because of the nature of social media – less formal, except for LinkedIn – you have a little room to show your businesses' personality. So give a behind the scenes look at the business and the people running it. Doing so gives your audience a chance to see themselves in your story.
How to Manage Social Media Marketing
Despite the advantages, some small businesses struggle to keep up with the demands of social media. Social media management tools like Buffer and Hootsuite, however, can help even the one person shop stay on top of things and improve your overall productivity.
These tools allow you to:
Manage/monitor multiple social media networks from one dashboard so that you can avoid having to log into each one

Spend some time on each platform, however, to understand the culture

Post to multiple social media platforms at once

Be sure to edit content to fit the audience on each platform, don't just blast the same message across the board

Monitor audience engagement across multiple platforms allowing you to respond faster

If you were logging into each one and miss a few days, you could miss valuable customer feedback, or your chance to resolve an issue quickly

Monitor social analytics across all platforms from one location
How to Plan Your Social Media Strategy
Before you can plan your social media strategy, first define your social media goals. What do you want to achieve by being out there? Do you want to increase foot traffic into your retail location or get people interested in attending an event? Or are you seeking registrations for a class you're teaching?
Once you have a good idea of what you want to accomplish on social media, you're ready to plan your strategy. It's tempting to jump right to tactics here. But slow down, think, and consider. It's essential that you decide on the strategy before you decide on what to use.
The P.O.S.T (People, Objectives, Strategy, Technology) method is perhaps one of the most widely used and cited methodologies for developing a social media strategy. Here's how it works:
° People: Get to know your audience. Categorize them into segments by age, geography, opinion, psychographics. Your goal here is to narrow your vision of who you'll target. It will shrink your audience some and that's ok. The more targeted you are, the better your chances of reaching the people most interested in what you're offering. Remember – quality over quantity.
° Objectives: What are you trying to achieve?  How will you measure or quantify your goals to track effectiveness? Having clearly defined goals and measurable targets keeps you focused.
° Strategy: Marketing is an exchange of value. What will you give your audience in exchange for their attention, influence, and dollars? Your strategy maps how you will activate your objectives in hopes of engaging your audience in meaningful conversation.
° Technology: A well-defined audience, set of objectives, and strategy drives the tactics and tools you'll use to reach your audience. No more guesswork. You now understand who your audience is, what they will respond to, and on which social media platform they are most engaged.
8 Must Do's of Social Media Marketing
Do create a social media strategy that complements your overall marketing strategy and business goals
Do study the culture and functionality of the social media platforms relevant to your business
Do use social media management software to help you become more productive, but resist the urge to put everything on autopilot
Do create varied content your audience wants to see, read, and engage with
Do set measurable goals and quantify your success
Do track everything and study the story the data tells
Do participate in social listening to eavesdrop on opportunities
Do be consistent on posting to social media and respond to audience inquiries timely
Still have questions? We're here to help. Contact us today!