
August 7, 2017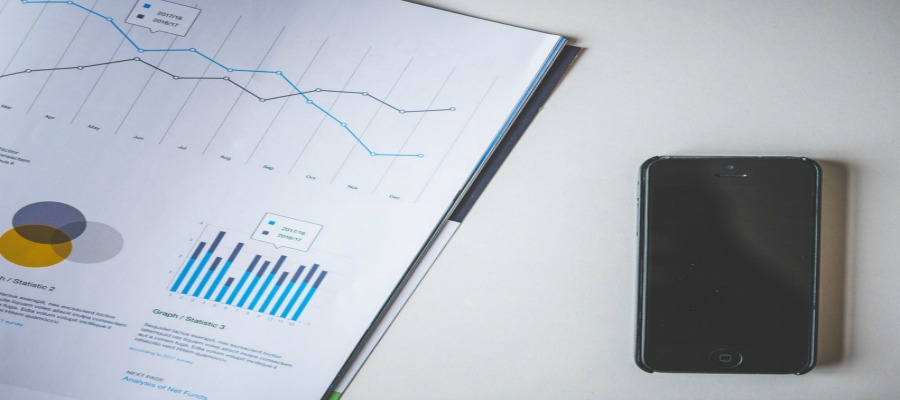 As small business owners, we all dream of a place where we don't have to guess what people want or like to do. In this place, we have a 360-view of their favorite places to eat, drink, and play. We are invited into conversations among friends about pressures and pain points, brand fails, and unicorns. In this place, millions of people capture life's rawest and rarest moments in photos and live stream putting a face and story to issues our products are anxious to provide for, our services delighted to solve.
Well friends, this utopia does exist and you don't have to follow the yellow brick road to get there. Let me introduce you to social media.
Social media sites like Facebook, Twitter, and Snapchat have given businesses an unprecedented view into the consumer psyche. With the mission of connecting people with friends and family, social media has unknowingly (somewhat knowingly) created the holy grail of consumer insights. And the best part? At its most basic level, it's easy and free to access.
These micro-blogging websites are so rich in utility that an entire industry has formed around mining and interpreting the data they produce. From social media listening tools to social media focus groups, businesses looking to conduct market research on their target audience can now source this data from their social media networks, revealing a more granular assessment of the consumer buyer's journey.
Current Social Media Research Landscape
I believe, however, that there is still some emerging research capabilities yet to be revealed within social media. But before delving into that, let's get an understanding of the current social media research landscape. The tools currently available fall into two high-level categories:
Passive listening – passive listening tools put the researcher (you) in a passive role, more ethnographic, unseen by the respondent (user). Social media listening tools can scrape vast amounts of profiles for things like brand mentions. They then parse them into a range of positive and negative sentiment analyses.
Active listening – active listening can incorporate passive listening. But it also allows for the researcher to participate in ongoing social media conversations. This is more like traditional market research which involves a "question/answer" scenario. Social media active listening can be conducted in the comfort of one's own home on a platform that is familiar for the respondent making it an attractive and cost-effective option.
Emerging Social Media Research Technologies
If used correctly, emerging technologies can be game changers for businesses looking to take the guesswork out of their marketing campaigns. Consider:
•   Virtual Reality Focus Groups – With the launch of Facebook Spaces, Facebook now presents an exciting opportunity for companies looking to source qualitative data (measuring the quality of an experience through open ended questions) through informal focus groups. Current technologies enable us to conduct focus groups online through either video or discussion boards. With virtual reality, they can be conducted in retail scenarios, travel destinations, and almost anything you can think of. This provides a richer experience for all parties involved.
•   Stories – The format pioneered by Snapchat is now popping up everywhere, from Facebook to Instagram. Stories represent an interesting development for research opportunities. Sharing pictures on Instagram and Facebook seem permanent. They live on the user's timeline and feed until deleted. So, they tend to be highly curated and not necessarily a representation of "real" life. The short-lived nature of stories, however, lends itself to greater transparency, rewarding companies with deeper insights into consumer behavior.
•   Chat Bot Research – So everyone is talking about chat bots, right? Artificial intelligence chat bots could one day be able to reserve a table for you at your favorite restaurant. Or hail an Uber for you to get there. When it comes to market research, utilizing a chat bot could help curb the issue of waning respondents for short quantitative surveys (think polls) by tapping into a new pool of respondents in a more user-friendly way.
How does this impact my small business?
As you're reading this, you're probably thinking that market research on social media sounds over the top. And I've just barely scratched the surface of what's possible. While tools exist that automate much of the research I outlined, I suggest stepping back and experimenting with the tools you have in-house first. Especially if budget and resources are scarce.
If you do nothing else, utilize the social media analytics available to you on each network or through social management tools. Facebook Insights, Ads Manager, and HootSuite, for example, all collect data on users as they engage on social media. Use that data to build personas of your audience and their habits. The intelligence fuels more effective marketing campaigns.
Ultimately, the secret to success here, as with traditional market research, is connecting business objectives with strategy. If you keep your eye on that prize, social media research can change the way your organization gathers insights and drives value for your brand.
Welcome to utopia.
---
Guest Blogger:  Mario X. Carrasco is Co-Founder and Principal of ThinkNow Research, an award-winning culturally-integrated market research agency based in Burbank, CA. The agency integrates Hispanic, African-American, and Asian insights into custom market research for companies and government agencies looking to thrive in a changing demographic environment.