
November 1, 2016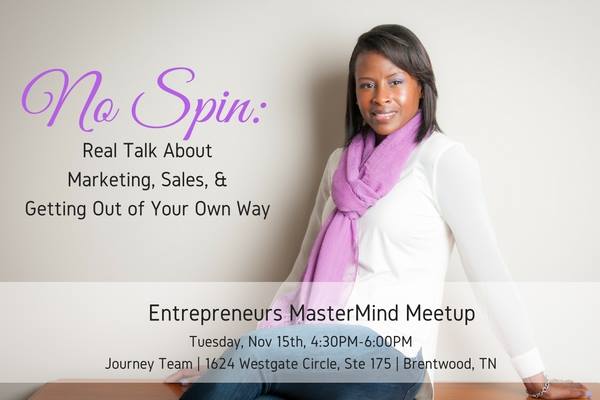 No spin: real talk about marketing sales and, getting out of your own way
In this meetup, Jacqueline Hayes of Crayons & Marketers will lead a riveting round-table discussion on the real challenges smaller organizations face while attempting to break through a cluttered marketplace.
She will reveal:
the truth behind what drives successful marketing and sales initiatives,
the importance of telling a powerful story and what that really means,
and distill best practices that will empower small teams to make the best of limited resources and liberate themselves from burdensome marketing woes.
No PowerPoint. No handouts. Just real talk driven by your real concerns about successfully marketing your business and generating more sales.