
October 10, 2014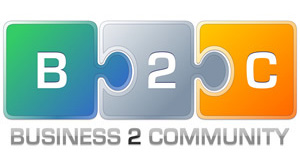 New Guest Post on Business 2 Community- October 2014
A Brand New You! Discovering the Power of Your Personal Brand. We all love brands. From the shoes on our feet to the purses on our shoulders, we spend quality time with our favorite brands.  We're intentional about wearing and pairing them, and telling our friends about them.
New Guest Post on Business 2 Community – September 2014
Harnessing the Power of User Generated Content To Define Your Brand.  Studies show that 88% of consumers trust online reviews as much as personal recommendations.  User generated content like blogs, videos, reviews, and comments can help you create experiences that deepen your relationship with consumers and develop products and services that deliver on your brand promise.
New Guest Post on Business 2 Community – August 2014
What Is A Community Manager and How Can They Help My Small Business?   While social media offers small businesses an affordable alternative to traditional marketing, what you save in money, will be spent in time and effort. Social media is a two-sided conversation and works best when treated that way. Discover if hiring a Community Manager is right for your business.
New Guest Post on Business 2 Community – April 2014
When 3 Seconds Is All You Get, How Can Your Brand Make a Good Impression Online?  Some studies suggest that nearly half of web users make the decision to abandon your website if it fails to load in 3 seconds. Customers are bombarded with thousands of messages online everyday. Make the most of each second by giving viewers what they want and need to feel good about your brand.
New Guest Post on Business 2 Community – March 2014
Why Everybody Can't Be Your Customer: The Value of Creating Customer Personas  Customer personas can save you time and money by helping you identify and market to your ideal customer with a targeted message and spend less time on individuals with no intention to buy.