
August 12, 2016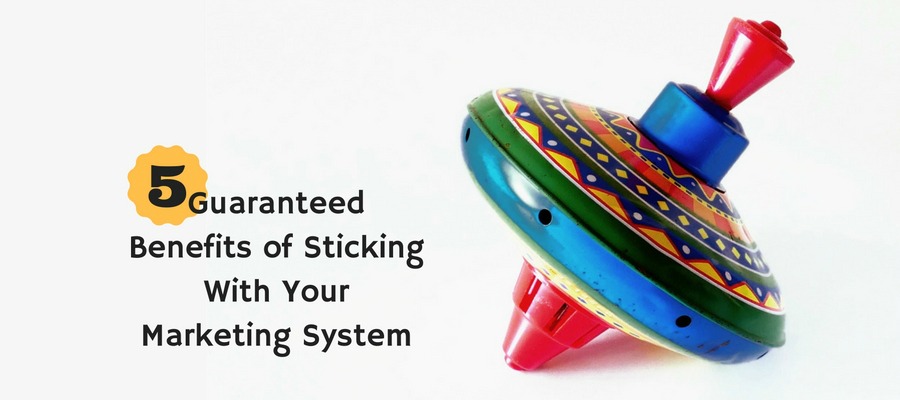 Creating systems for your business is perhaps one of the most important steps you can take to nudge your business toward profitability. As complicated as it sounds, developing systems is just another way of organizing your business operations. By defining the key functions you need to run your business, then developing processes and determining the resources required, you've just developed a system. And a marketing system is one that adds value to the bottom line.
Why? The short answer is because effective marketing defines your brand and drives sales. But let's take a closer look at a few benefits of developing a marketing system for your business.
1. Interacts with the sales system
Within your marketing system are tiny ecosystems that cultivate lead generation, lead nurturing, and ultimately sales. When they interact with one another, they create an atmosphere that's favorable to growing your brand identity among your target audience.
2. Establishes trustworthy processes
Marketing systems move you away from shot in the dark marketing tactics. It insulates you inside documented repeatable processes that can be used across multiple sales opportunities, thus empowering your sales and marketing teams. These processes make better use of tailored content and delivers the right message at the right time to seal the deal.
3. Stimulates process improvement
The process of defining your marketing system forces you to unpack your current marketing and sales process. The gaps will become apparent. You can then activate resources to fill those gaps.
But not only are the holes revealed but so are outdated procedures that no longer work. Use this opportunity to refresh, retool, and document.
4. Adds marketing automation
Marketing systems position you to automate certain functions. Using tools like marketing automation software tracks your prospect's behavior as they move through the buyer's journey. While you're still responsible for setting up the marketing activities, once set, many run with no action on your part.
5. Let's you take a day off
Developing a marketing system provides you with a documented set of repeatable processes, policies, and procedures that will apply whether you are at work that day or not.
Team members have what they need to answer questions and put out fires. Clients and prospects get the content they need to make a buying decision, and you get peace of mind. And as you bring on new staff, you have an automatic training guide.
Be committed to your marketing system.
So as you can see, creating a marketing system is worth the time and effort. So stick with it once you do. That's not to say that you won't make improvements to the system as time goes on. Be committed to keeping your marketing system running in tip-top shape and it will run like a top.